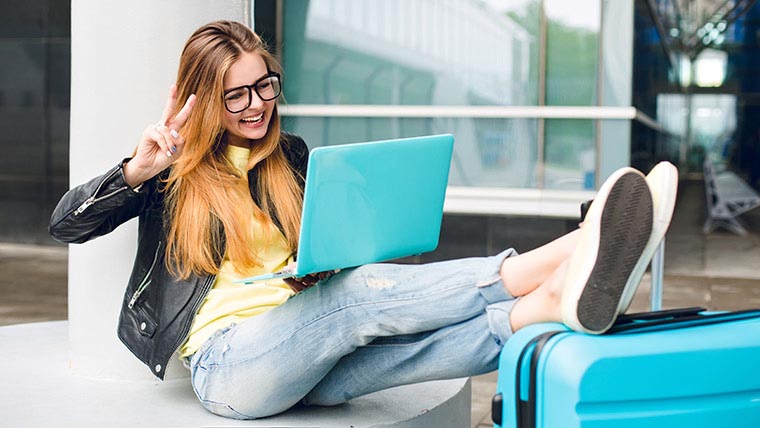 Employee holiday entitlement, Pro rata reduction, Overtime, Absences, Discretionary holidays, Statutory holidays, Czech Labour Code
1  Statutory and discretionary
Regular non-government employees have 4 weeks of statutory holiday entitlement per calendar year. Commonly an additional 1 week is provided by employers to match the same benefit of government employees. The discretionary holidays need to be part of an internal regulations or of the employment agreement.
2  Days or hours
From calendar year 2021 holiday entitlement is calculated in hours instead of days. Full-time employees' most common working week is 40 hours. Their annual holiday entitlement is thus 160 hours (4 weeks × 40 working hours per week).
3  Full or no entitlement
Full holiday entitlement for the particular year is generally available only when the employee worked continuously for the same employer for 52 weeks in the relevant calendar year.
Minimum criteria for holiday entitlement are:
the employment with the same employer lasted at least 4 weeks; AND
the employee worked at least 4-times the regular weekly working hours (e.g. worked at least 160 hours in case of 40 hours working week)
4  Pro rata rules
Pro rata reduction applies when the employment for the same employer lasted less than 52 weeks in a calendar year and both criteria in point 4 above are met.
52 is the main denominator based on common number of working weeks per calendar year. Holiday entitlement is prorated based on the actual hours worked and adjusted when contracted working hours per week change.
Example:
860 – employee's actually worked hours
40 – contracted weekly hours
5 weeks – annual holiday entitlement

Step 1 –  Number of weeks worked based on weekly contracted hours:
860 / 40 = 21.5. Rounded down to 21 weeks as only full weeks count
Step 2  –  Proportional entitlement calculation:
21 / 52 (proportion for one week worked) × 5 (weeks of annual holidays entitlement) × 40 (weekly working hours) =  80.769 hours, rounded mathematically to full 81 hours is the proportional entitlement of holiday.
5  Overtime and absences
Overtime hours do not count for the holiday entitlement. In our example: will not be included in 860 hours worked. Special rules apply for overtime compensation – monetary or time off in lieu.
Holiday entitlement keeps accruing during some types of absences. In our example: will be included in 860 hours worked. Special criteria must be met to consider sick leave (not caused at work) and parental leave as worked time partially. The most common absence enjoying a full entitlement are:
maternity leave
sick leave as a result of a working accident
child care
consuming holidays
public holidays (unworked shift due to public holidays)
6  Request and approval
Strictly based on the Czech Labour Code, the employer shall determine the holiday consumption reflecting business needs and employee's justified interests. However, the reverse is the most common practice. Employees apply for holidays and employers approve.
7  Expiry and carry forward
Unused holiday entitlement does not expire and cannot be legally monetised. The employer shall ensure that employee uses full annual holiday entitlement within the particular calendar year.
For carry forward distinction is made between the statutory and discretionary entitlement.
Discretionary holidays can be carried forward to the following year based on a written application of the employee without further reasons
Statutory holidays have to be used in the year when accrued
Exemptions are:

obstacles on employee's side (e.g. employee falls sick)
urgent operational reasons on employer's side
The Czech Labour Code does not determine how to proceed if holidays are not used up by the end of the following calendar year, except when for obvious reasons like maternity leave, parental leave or illness of the employee. The employer is obliged to determine holidays' consumption once these obstacles expire.
Other blog posts from Czechia:
Setting up business In Czechia – The basics
10 peculiarities of payroll in Czechia