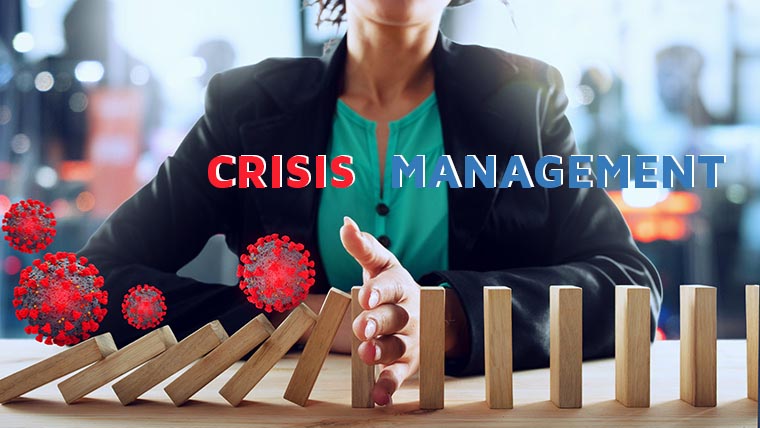 COVID-19, pandemic, crisis management, changing business environment, B2NN, back to new normal
In addition, it has generated and will generate a number of changes that are irreversible. We can certainly no longer return to the same "models and routines of thinking, business and private life" that we saw as a recipe of success even in early 2020.
Even in normal cases, the tried and tested methods and routines are precisely designed to make our everyday lives, whether at home or at work, "save intellectual resources", so that we can focus enough energy on solving the new challenges.
COVID-19 is facing a large number of challenges
Recognizing the irreversibility of the forced changes affecting our lifestyles, the B2NN acronym was created in the media as an abbreviation of the term "back to new normal" and now Google's search engine provides almost 5 million hits, if it is entered. This large number shows that business and policy leaders and experts are looking for the answer to what they should do to mitigate the current effects of the epidemic and to prepare for post-pandemic consolidation, i.e. "new normal" operations.
For information, some Google data to illustrate the global public-interest weight of the COVID situation in people:
COVID-19 brings 6,9 billion Google hits and this figure makes 6,4 billion for "COVID-19" (if quotation marks are used for more accurate search). And that's the result of 12 months!
To sum up, the worldwide familiar words "New York" and London are all referred to by Google as "only" 2,3 and 2,8 billion, respectively, of its vast mass of data that has accumulated over several decades.*
*: These numbers can only be cross-checked as per magnitude, as search results can vary from user to user because of Google's customized services.)
The B2NN "test to be solved" is extremely difficult, as it has never been necessary to tackle the global health and economic crisis at the same time. So, without experience, there is no quick prescription for solving the thousands of problems that arise.  In addition, the challenge has been made difficult because the situation that needs to be resolved is constantly changing: There may be completely different situations in the autumn of the COVID-19 epidemic than in the spring.
The business environment is changing so fast that we often have a chance to meet the challenges of only the foreseeable few weeks to come. The B2NN report can therefore be interpreted as a back to next normal, because it seems that there is not only a single phase until the "new normal" is reached after the pandemic.
Why to launch our COVID-19 blog?
The Process Solutions Group, as accounting and payroll outsourcing service provider of several multinational companies, has made and is making a significant effort to maintain its rapid adaptability. This is how we can stay able to serve our customers effeciently, and meeting the high standards expected, and to help our employees with having the opportunity to reduce the impact of the crisis on them.
When the COVID crisis started, we have reshaped our decision-making processes, and we have always been aiming at proactive development of solutions that are flexible to adapt to the current situation, whether it is a change in the health, legal or labour market environment.
We are launching our COVID-19 blog series with this post to share our experiences gained so far during the COVID crisis and our views on business changes in the world.
We are confident that this will help our readers to get beyond the crisis with the least possible loss and to get straight ahead as soon as possible, strengthened.
In our next post, we are writing about human resource management, which has proved to be one of the hottest business operation topics affected by pandemic:
  How did PS adapt its HR procedures to meet the challenges of 2020