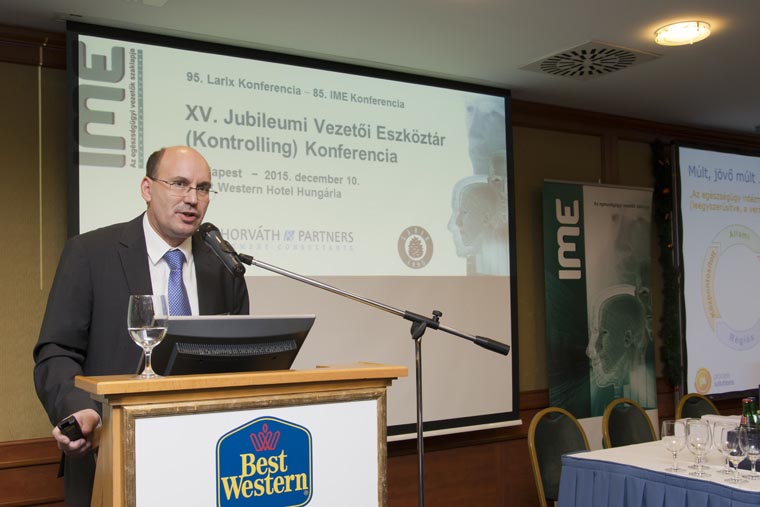 SSC, shared service centres, controlling, outsourcing, health care, business services
The relevance of the topic is due to the fact that after the launch of the "Semmelweis Plan" in 2010 and the "nationalization" of the hospitals, health care finance leaders again brought up the centralisation and outsourcing possibility of some back office functions.
In his presentation, Mr. Babos noted that by now the promising concept of the so-called "shared service centres" has outgrown in the past 15 years to the industry of the 21st century. Hungary is regarded to be one of the great powers in the outsourcing industry, that is why he emphasized the hidden opportunities which have to be exploited by the Hungarian health care system. In order to achieve this, he proposed help through a partnership.
In the last 15 years PS as a domestic market leader accounting firm, sponsored several IME medical conferences in order to promote in the health care the spread of the extensive BPO (business process outsourcing) knowledge and experience which built up in the private sector.
We are proud of the fact that Larix Publishing House, who is both the organizer of the IME conferences and the owner of the scientific journal, and who has by now organized 95 successful health care conferences, organized the first 2 professional conferences in May and September of 2001 upon the request of PS, who at that time was a subsidiary of Andersen. Our decision made back then has proven to be a favourable one justified by the success of the conference series.