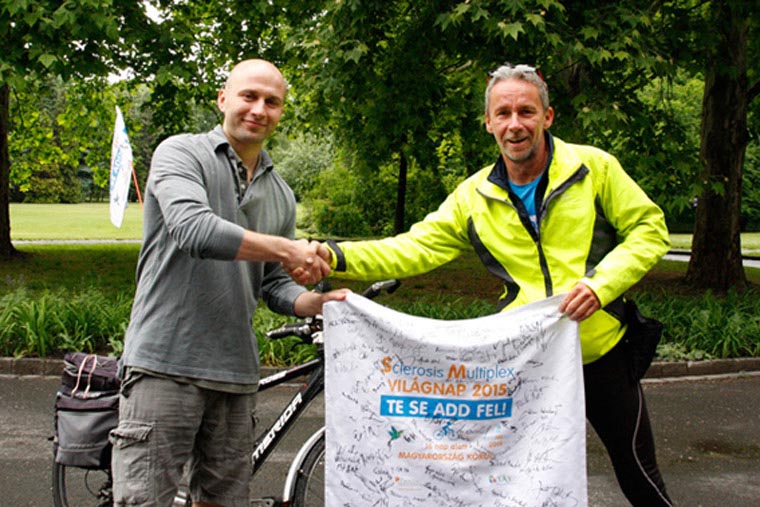 World MS Day 2015, Multiple Sclerosis Day, Zoltán Ternován, sponsorship
After covering a distance of over 1,500 kms and having visited many cities and met many people affected by MS, Zoltán ended his tour at the Hungarian celebration of World MS Day in Székesfehérvár on 23rd May.
World MS Day is a day to take action, to celebrate and raise awareness, but it is also a day of solidarity for people living with MS around the world.
We are proud of having the opportunity to sponsor Zoltán's mission and support him to promote his message of "Do not give up!".
For more photos and details on Zoltán's tour please browse the pages of www.facebook.com/SMtarsasag.