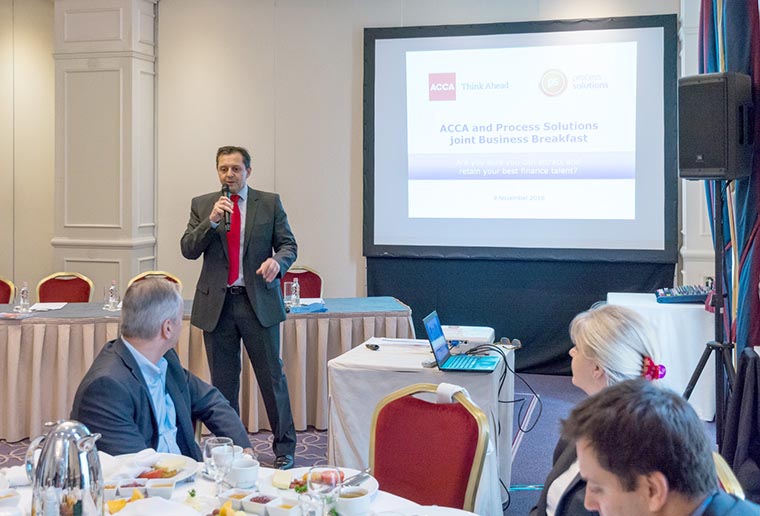 ACCA, people development, shared service centre, SSC, recruiting, retention, global business centres, business services, employer branding, mentoring, coaching, Professional life at PS
The two introductory presentations were followed by a panel discussion on how to attract and retain talented people. Development of these people was also a discussion point at the event.
Andrew Majlath, Partner at Process Solutions gave a presentation about the practice of people develoment at Process Solutions.
David Hand, who is director of global business services at ACCA, introduced their new program designed for shared service centres and global business centres. The Certificate in Global Business Services is an online course and assessment, containing five modules which cover the fundamental skills needed to work successfully in a GBS organisation.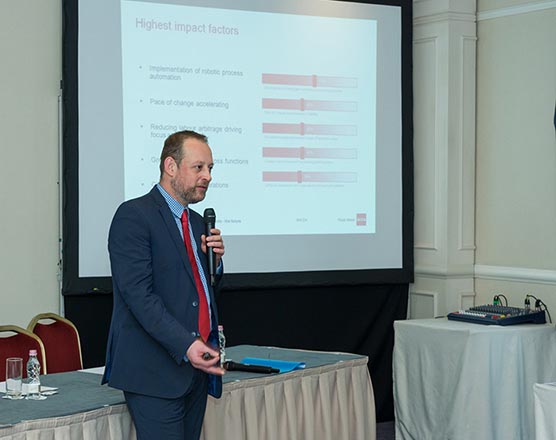 During the panel discussion the speakers from companies like BP, Celanese, Diageo, ESAB, and KPMG shared their thoughts and practices on attracting and retaining people. Most speakers agreed that appropriate recruitment and employer branding are key in finding and hiring good candidates, while in keeping those colleagues personalized mentoring and coaching, comprehensive training, and clearly defined career path are the most important tools.