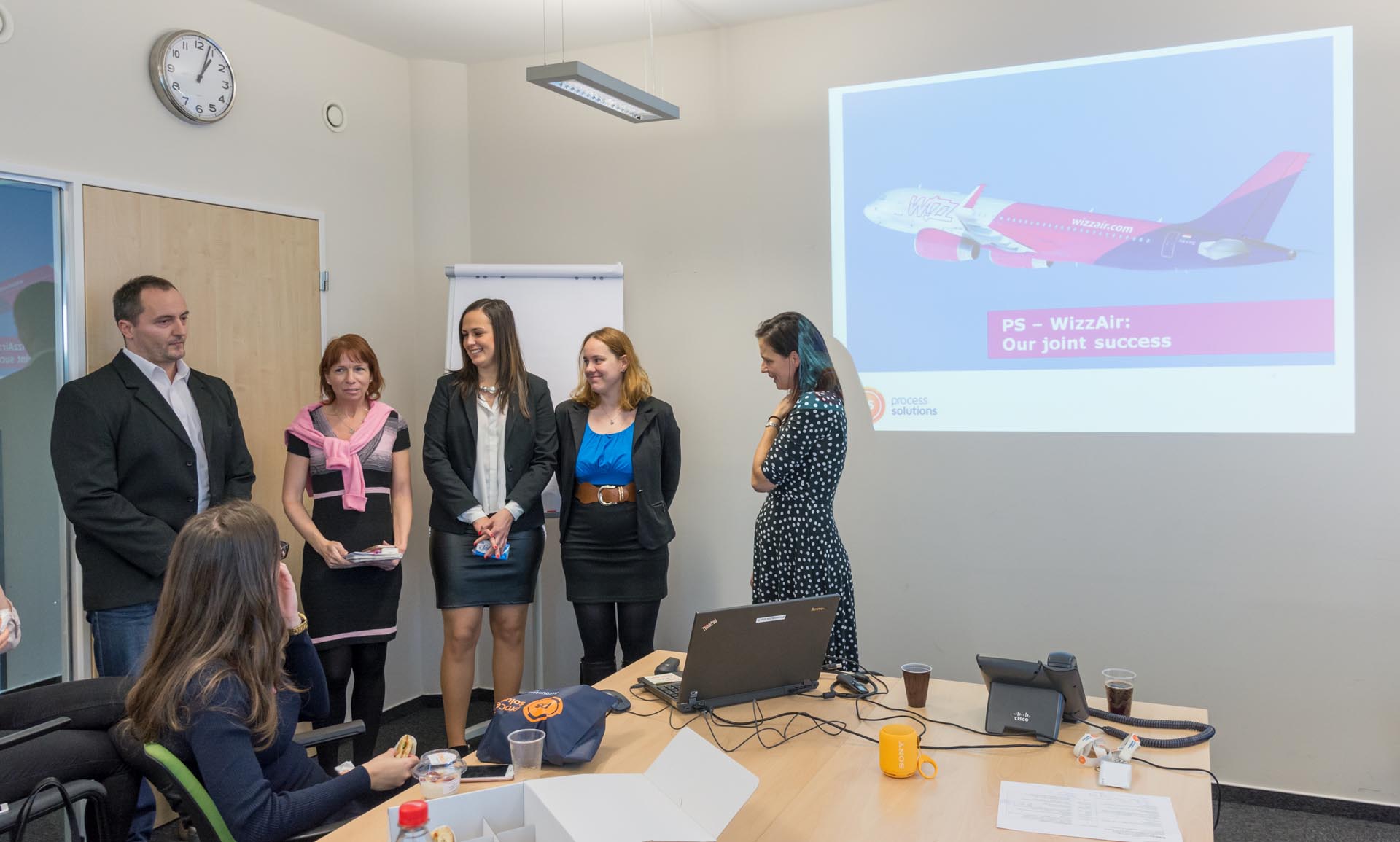 PS Open Day, Budapest Business School, accounting, Professional life at PS
Recently we guested the students of the Budapest Business School in our office. They obtained experiences that they could not do from university lecture slides. Last but not least they could meet people working with us and have an insight into the daily tasks performed for two of our large customers.
We deem it important to offer students real professional experience since the essence of the profession can only be learned by them only outside educational institutions. When organising the open day we also kept in mind to enable future employees to have a better insight into corporate culture and learn the people working with us.
The students visited us in an accounting class where they participated in two exciting and informative lectures. In the course of the presentations by leading accounting consultants they could learn study cases and could invest themselves in the role of an accounting professional.
Since a good community and ambiance is highly important for them, not only professional issues were discussed during the day. Our ambassadors were talking, in addition to their daily duties, about the key moments of the life of our community and shared their own experienced with our visitors.
Finally, here are the thoughts of some students about the most useful things in the PS Open Day:
"I liked very much that we could have an insight through two firms into the companies in the Proci portfolio to bring practical experience closer to graduating students."
"We could gain a wide insight into the functioning of the company and the internship programmes and could better get acquainted with two customers. All in all, I liked it very much."
"It was interesting to see work in an office. Earlier I did not have this opportunity. I liked it very much."