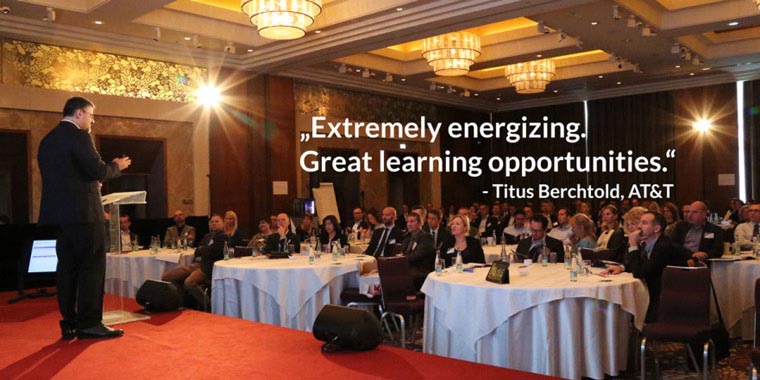 Financial Shared Services, SSC, European Business Conferences Group
As an event overview, some of the best rated presentations were:
Denes Lang – held a presentation explaining how the Vodafone Shared Services Organization has established its internal SSC image and what challenges they have faced throughout the process.
Jamie Davies – gave an inspirational speech defining five signs of a miserable SCC job and then proposed five actions the team leaders and managers can implement straight away to improve those factors.
Nima Motazed – shared an inspiring story with the audience about how Swiss Re is supporting their proficiencies to become the a Centre of Excellence and role models in areas of management, culture, people, value and relationships throughout this transformation.
Process Solutions is proud to sponsor this event where 62 companies from 16 countries could share thoughts about financial shared services.
Source of picture: ebcg.com/news/first-annual-future-of-financial-shared-services-event-overview