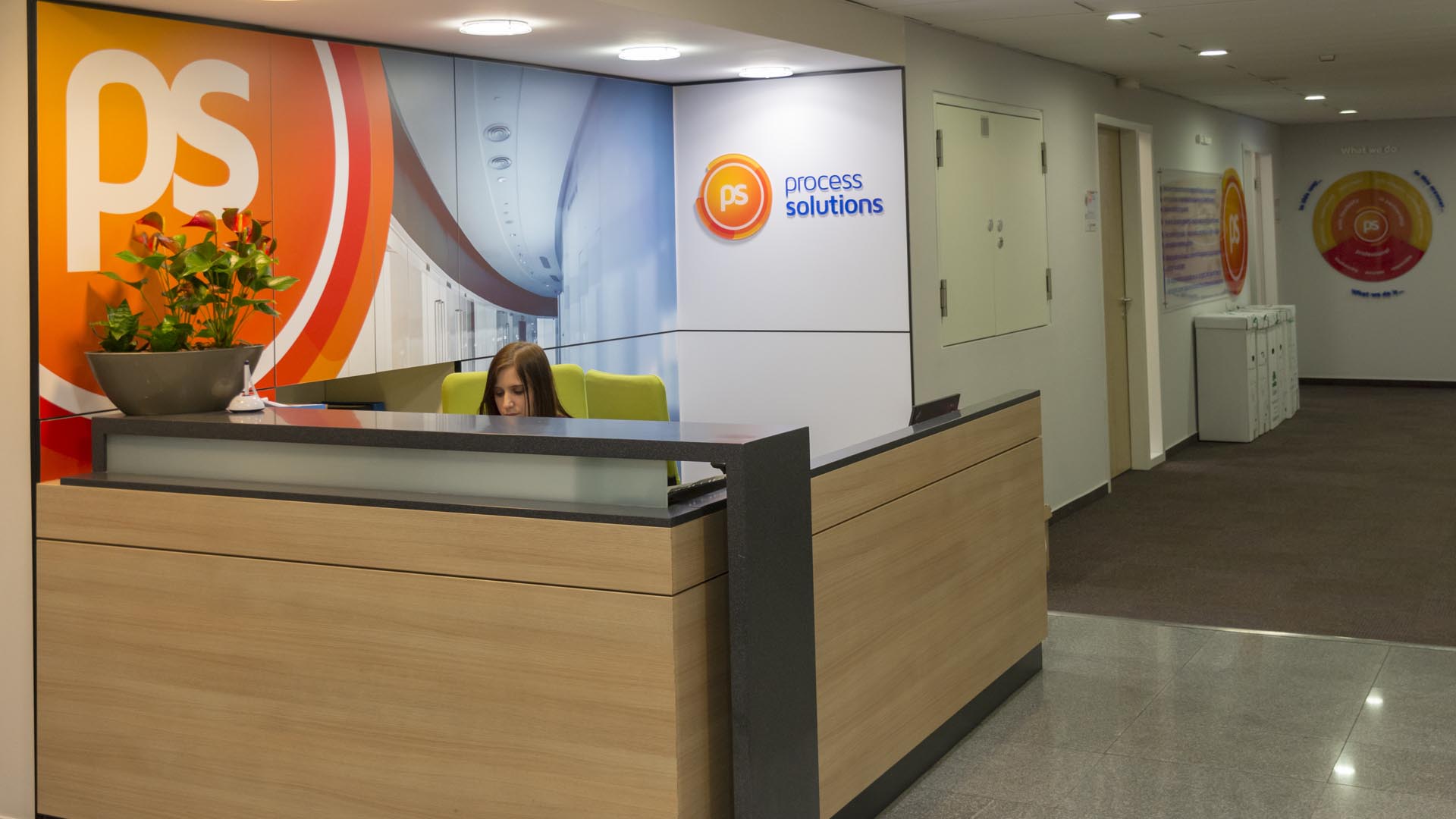 Ambient media, Colourful office, Pleasant working environment, Ergonomic office, Social life at PS
During the summer Process Solutions changed its identity and renewed its office to make it more colourful. The idea came from the staff, the task was carried out by a professional agency. The result looks exactly like us: fresh, youngish, dynamic!
Our objective with the new office decoration was to create a more multicoloured and pleasant PS' working environment where we are happy to come day by day. We also kept in mind that in addition to the visual elements of PS identity the fundamental values and vision of the company should also be reflected in the new decoration.
Launch of the project was initiated by the staff members by collecting ideas in an "Idea Box" to give proposals for making the office more colourful and at the same time more modern. Creative design was assigned to a professional agency that gave us many proposals, visual design ideas, several designs with different approaches.
We could hardly wait to turn the numerous ideas into reality. The visual design videos below show some of the surfaces with new decoration.
Out of the numerous design elements the most positive feedbacks were received for the "Wall of fame". This presented the artistic photos of our team members that certainly will be the gems of the office.
Enthusiastic with the success of this exhibition, from next year we plan to organise PS Photo Awards to offer an opportunity to our staff members to show their creativity and talent in photography, be it just a hobby or attempt to reach artistic creation.