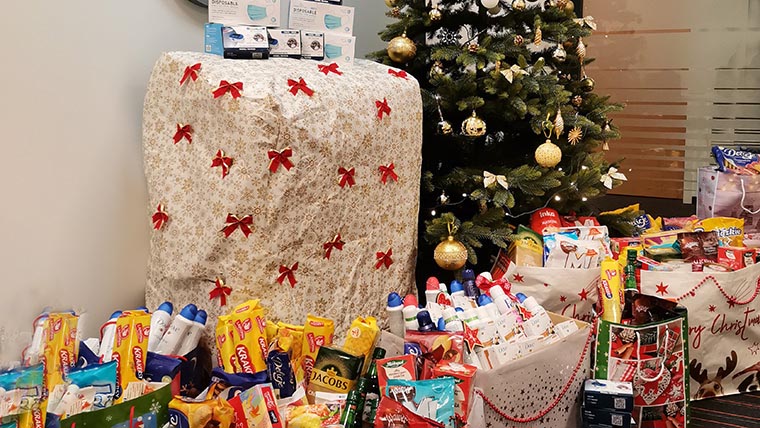 Social Life at PS, Christmas Fundraiser, Social Welfare Home, Żyrardów, PS Poland
This initiative has resulted in a fund-raiser among our employees. For each PLN 1 offered by the employee, Process Solutions undertook to donate additional PLN 2, which would be used to purchase the necessary goods and hygiene products. We must admit that our employees' involvement in the fund-raiser has greatly exceeded our expectations – we managed to collect PLN 13 140 . This impressive sum was used to purchase masks and protective suites, pulse oximeters and much needed groceries.
We wish to take this opportunity to thank all of the fund-raiser participants. It is your amazing kindness and generosity in helping the Social Welfare Home in Żyrardów that brought back the team work spirit to PS, despite us not being in the office together. We showed that we can stand together in these difficult times.