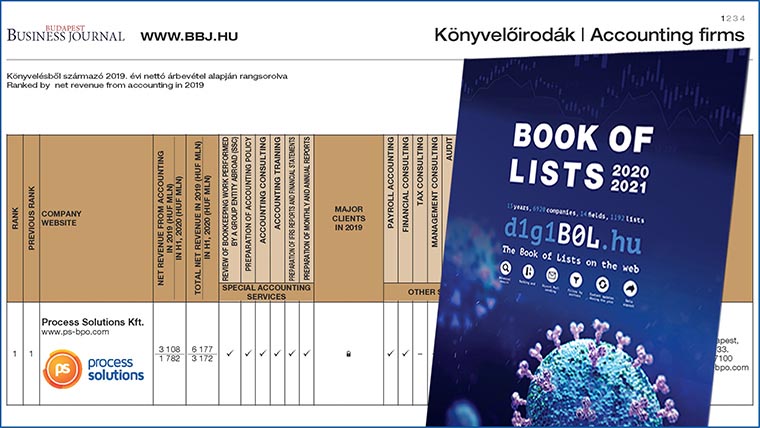 Book of Lists, Budapest Business Journal, BBJ, Accounting firm list, market leader
The Book of List 2020-2021, which is 28th edition being published by BBJ, is Hungary's unique business and industry guide. By providing annually updated, useful information about the 2,500 largest companies and the most important 100 business sectors, BOL has been considered a reliable source of market information for a long while.
The ranking of firms is based on the revenue earned from the given business area.
We recognise that our people are our strength. Their excellent professional work has kept PS Hungary in No.1 position of BOL's lists of Accounting Firms over the last 15 years.
We would like to thank the entire Process Solutions team for the commitment and hard work as well as our clients for their trust over the years.
______
About Process Solutions…